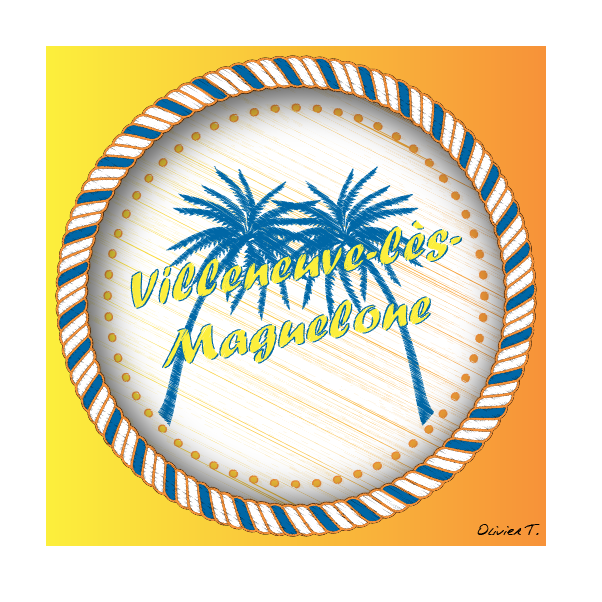 When I travel, I like to create a logo to put on the photos.
This time I went to Villeneuve-lès-Maguelone, in southern France.
I used the borough colors of Montpellier (white/blue/orange) for the outline. The rope is because the city is near the Mediterranean Sea and there are a few beaches.
In the inside, I simply used the city coat of arm colors (blue/yellow) and the palm trees.